pressreader is an all-you-can-read service whose technology makes it possible to process thousands of newspapers every single day, extracting text and images and making articles instantly translatable, searchable, and easy to read on mobile devices.
pressreader has the largest selection of newspapers and magazines from over 120 countries in over 60 languages. That's 7,000 trusted publications on a single platform, and readers can instantly translate articles in up to 18 languages.
Setup and authentication
When your library joins the pressreader network, we make setup as simple as possible. This product requires no installation and little maintenance, so we can open the digital doors immediately. We also offer complimentary staff training to help you make the most of our partnership.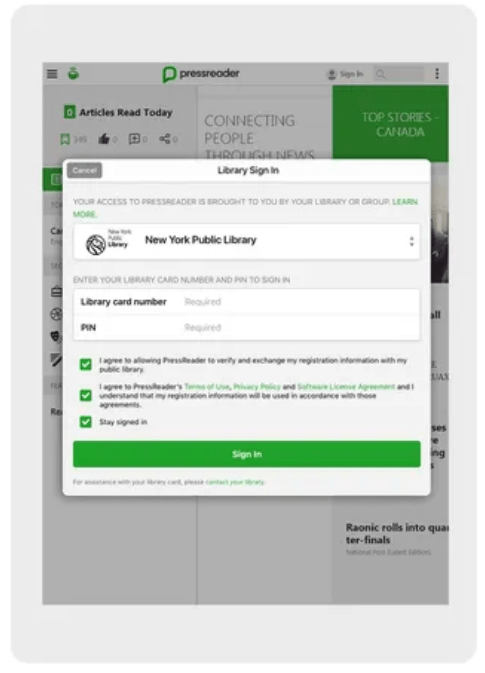 We offer a variety of industry standard authentication methods like IP and EZ Proxy, as well as SIP2 and OpenAthens. For a more intricate solution, like an app or email integration, members of your tech and marketing teams may be required.
Contact Us Today